Owner / Executive Editor

/ Graphic Designer / Mom-in-Chief
: Erin
Contributing Editor:
Amber
Editors-in-training / Starring
:
Elijah & Ariel
Food Columnist / Mama Loves Cooking
:
Ashley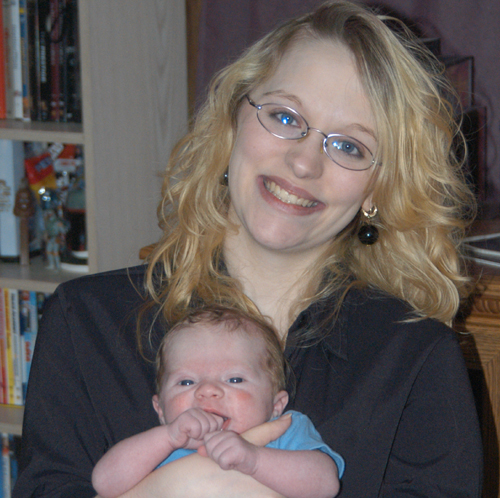 As a working professional, turned stay at home mom, Erin was put on extended bed rest through out her pregnancy with Elijah. She had been blogging since 2002 and decided to start a new blog tracking her pregnancy as a way to keep busy and in touch with the outside world. She enjoyed it so much she started yet another blog when Elijah was born to keep a chronicle of their family life. Thus this blog was born. Originally named From Son Up To Son Down, it was renamed to One Big Pyle of Love in November of 2009 and then renamed AGAIN in April of 2014 to Maryland Mommy to further the blogs focus.
Maryland Mommy
is a family blog focusing on parenting and life. Thoughtful and fun posts are written on various topics from parenting to homemaking, technology to crafts. We also love featuring the latest and greatest in products to make family life even more enjoyable and fun!
Want to find Erin around the web? Check out her online bio and links at
http://about.me/erinjeany
Thanks for reading!

Any questions or comments? Have a product or service you would like to see us feature?
Please see our
PR Info
page!